RE: Simple fix when upload fails.
Hi guys, just got mine in today and it kept resetting while trying to program. Started at the forums and found this post.
As a R&D engineer let me first just say the guys at m5Stack know what they are doing on the hardware side. It's an exceptions build, But looking at the schematic, i am kinda shocked they dont have a cap on the reset line.
I tried 3 values and all worked. 0.1uf, 2.2uf & 10uf. Would not go higher than 10uf though.
I stuck a 0.1uf cap on the reset pin to gnd, and mine works just fine now, Typically in this circuit anything =<10uf should work just fine.
In the photo I put a 0805 cap, there. It would be best to stick a 0603 there but I didn't have any.
You can get these locally at mouser or digikey.
0.1uf cap at Mouser
For those of you who dont have solder skills like this you can use a through hole cap like this one externally on the box from "RST" to "G". polarity does not matter for this ceramic cap.
0.1uf Through Hole Cap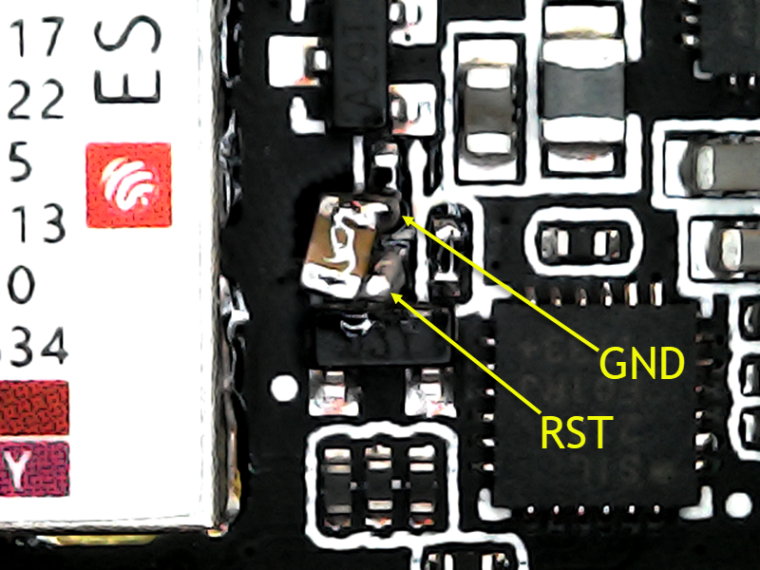 posted in Cores