RE: Vibration Motor Question
Just hooked up the vibration motor to M5Core and had the same problems as you had ... The vibration motor went up to > 1 Amp and the M5Core went into brownout ...
I think the M5Stack Vibration Motor N20 uses the same schematic as the M5Stack N20 Propeller Unit ...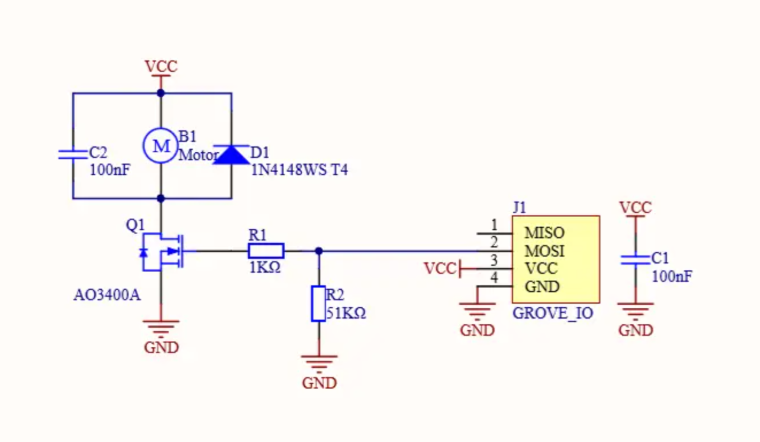 ...i think the M5 Stack team screwed up with the resistors used for the control of the AO3400A mosfet :
R2 as a pull down resistor should be 10k Ohm instead of 51k Ohm !
R1 as a current limiting resistor schould be 200 Ohm - 1K Ohm
posted in Units