Custom Prototype Board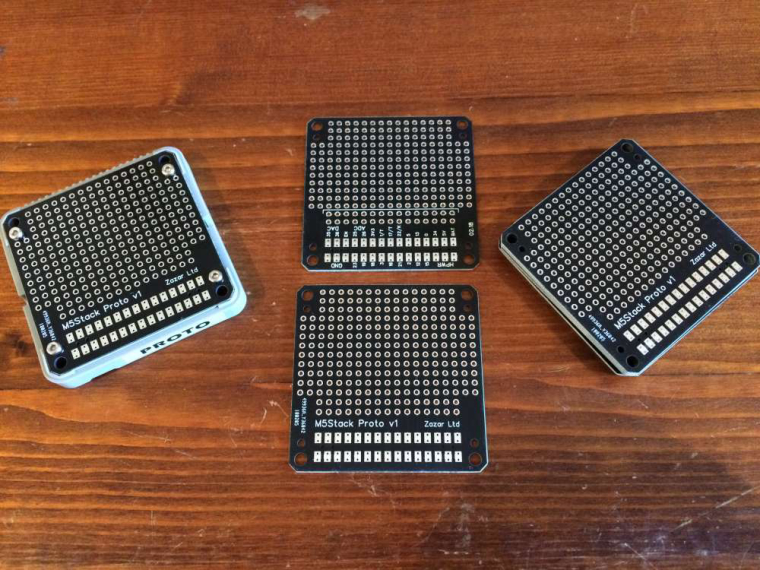 I ordered the M5Stack Proto board along with the core unit hoping to develop a working prototype that could be shown to potential users. While the board is fine I quickly realised that you couldn't use the battery back cover since wiring for the through holes would need to be connected to the female header.
This was a shame as it would make demonstrations require another power source and would show the internals underneath. So I have created my own version based on the M5Stack Proto board which fits into the shell.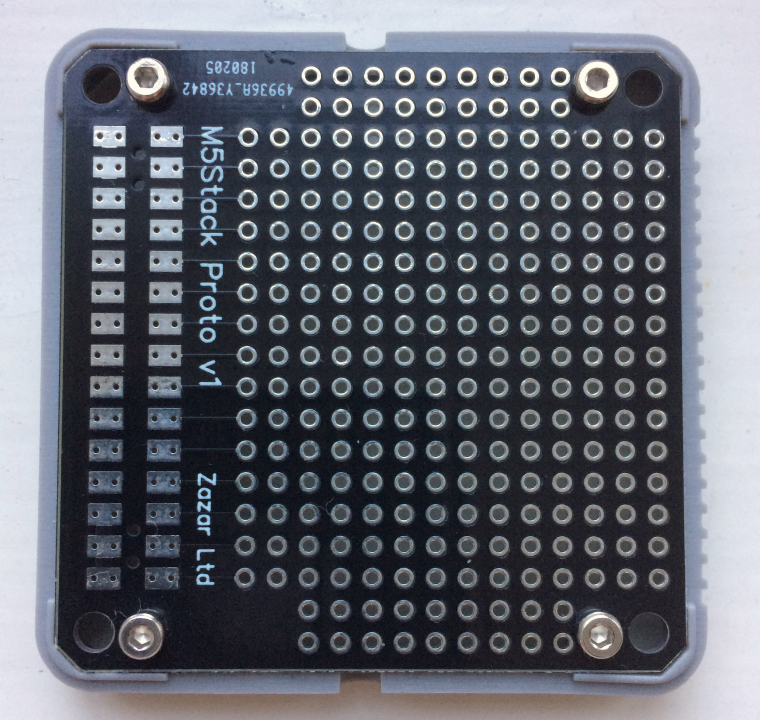 The header pads are connected to to first two rows of through holes allowing you to connect into the pins and replace the battery back cover.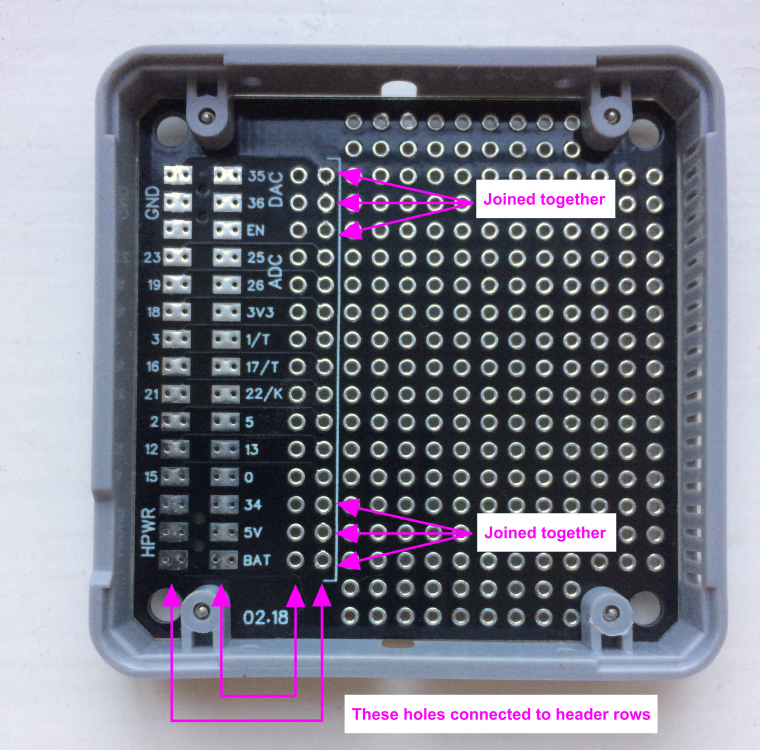 The pins follow the same vertical order but reversed horizontally i.e. the first header pads are connected to the second through hole. Both GND and HPWR pins are also connected and the holes tied together as with the header.
I have ordered a few sets of header pins from M5Stack which should arrive this week and then test to see if it works. The spacing of the tracks for the first header row are outside production tolerrance, however I will be only connecting a few pins at a time and it is for development purposes only.
posted in PROJECTS