Building Core2 FactoryDemo in PlatformIO
If anyone else is trying to do this you'll need to fix your partition table to take advantage of the larger memory. The steps how to do this are:
Go to PIO Home in Visual Studio Code
Click on +New Project
Name it m5core2 or similar. Choose M5Stack Core ESP32 for the board.
Leave Framework set to Arduino.
Open your platformio.ini file and replace the text with this:
[env:m5stack-core-esp32]
platform = espressif32
board = m5stack-core-esp32
framework = arduino
; [[[for macos]]]
;upload_port = /dev/cu.SLAB_USBtoUART
; [[[fix PSRAM size and you won't need have this file]]]
board_build.partitions = default_16MB.csv
build_flags =
    -DBOARD_HAS_PSRAM
    -mfix-esp32-psram-cache-issue

Copy the 16MB partition table file into your src directory. You can download this file here:
https://github.com/espressif/arduino-esp32/blob/master/tools/partitions/default_16MB.csv
In the 'lib' directory you will need three libraries.
FastLED - https://github.com/FastLED/FastLED
M5Core2 - https://github.com/m5stack/M5Core2
ArduinoECCX08 - This one is in a zip file in the M5Core2 library repo:
https://github.com/m5stack/M5Core2/blob/master/examples/core2_for_aws/ArduinoECCX08.zip
Your lib directory should look like this when you're done: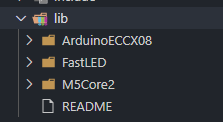 Now copy everything from the example FactoryTest directory in the M5Core2 library into your src folder. The directory files can be viewed here:
https://github.com/m5stack/M5Core2/tree/master/examples/core2_for_aws/FactoryTest
Rename FactoryTest.ino to main.cpp

Edit main.cpp and comment out these two lines with //. These tests will fail if you don't have an SDCard or something plugged into the IO port.

Connect your M5Core2 and build/upload. You can do CTRL-Shift-P to find the Platformio:Upload option.

Play with the cool factory demo!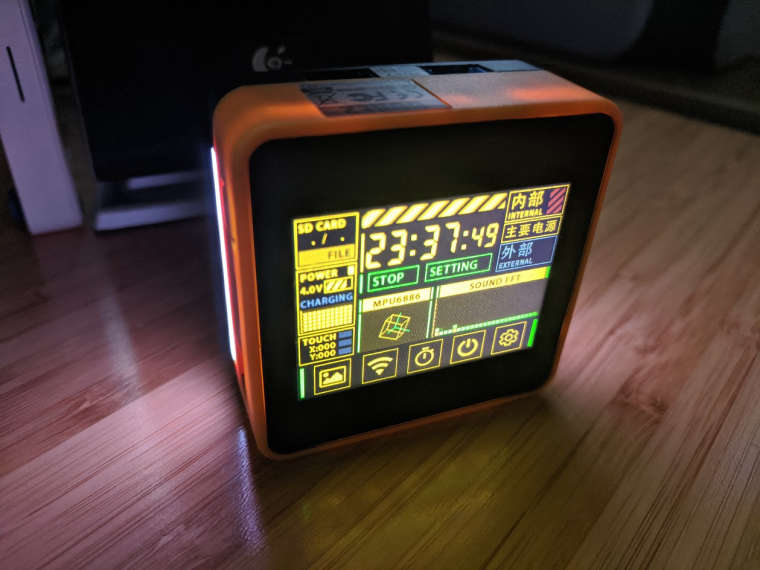 Thanks to jokercatz for the tip on fixing the platform:
http://jokercatz.blogspot.com/2020/11/m5stack-core2-build-from-platformio.html
posted in Core2 for AWS