RE: HTTPPOST problem
Your flow works for me using https://httpbin.org/get as a test server for HTTP GET. Also it works for HTTP POST, but I added a key/value pair to pass along with the POST Data, like this...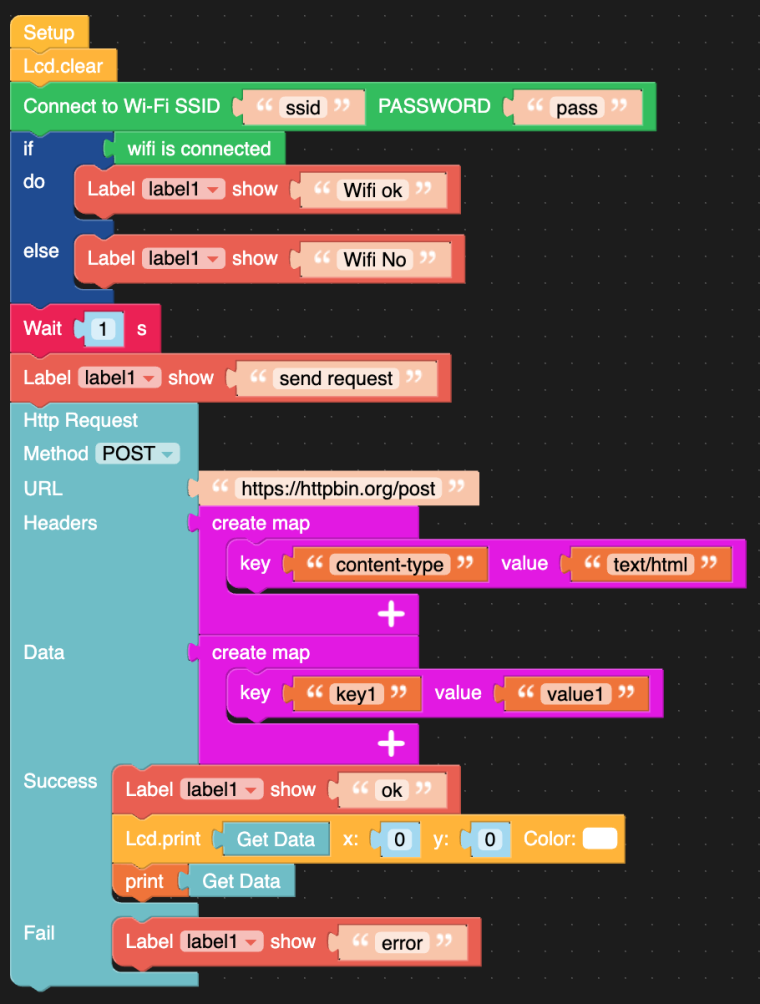 If you would like further help troubleshooting, you'll need to provide more detail...
What M5 hardware and software version (uiFlow and device firmware) are you using?

What the 192.168.1.123 device is (you mentioned IOT device, but what is it?) and also what the ?offx query string is for (i.e. what does it do or what do you expect from it?)
posted in General